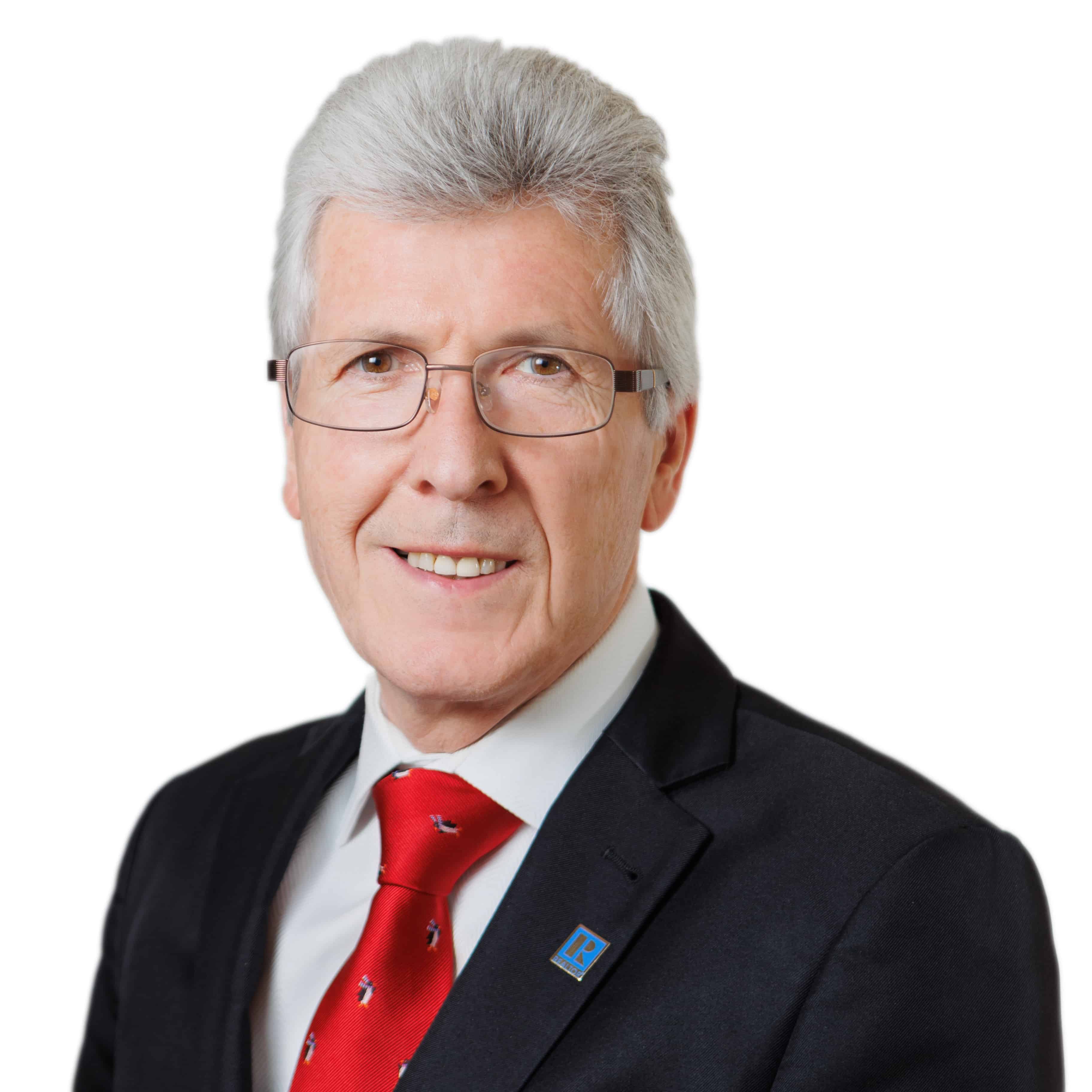 Realtor®, Broker/Owner, CRS, GRI, CBR
As the founder and owner of Prime Realty Group, Norman O'Grady is confident that he and his associates can provide outstanding customer service. Norman has been selling homes in the community for over 35 years and knows that it takes more than luck to sell homes. His commitment to service and experience has made Norman one of the top realtors® in the Allston-Brighton community year after [...]
As the founder and owner of Prime Realty Group, Norman O'Grady is confident that he and his associates can provide outstanding customer service. Norman has been selling homes in the community for over 35 years and knows that it takes more than luck to sell homes. His commitment to service and experience has made Norman one of the top realtors® in the Allston-Brighton community year after year.

An active member of the Greater Boston Real Estate Board, the Massachusetts Association of Realtors®, the Floyd Wickman Master Sales Society, and the Massachusetts Chapter of Residential Specialists, Norman stays abreast of the latest trends and issues that affect the real estate industry. He is committed to giving his clients quality service. An expert in the real estate field, Norman holds the prestigious CRS designation award of which only 5% of Realtors® have obtained, along with the GRI designation obtained from the Graduate Realtors Institute.

Norman is also an active member of the community. Norman is a past Real Estate Instructor for the Commonwealth of Massachusetts, president of the Brighton Board of Trade, and a registered notary public for the Commonwealth. Norman enjoys giving his personal time to the community he cares so much about. Norman has lived in the Allston-Brighton community for the past 24 years and has two children, Amanda and Norman Jr.
​
Norman's Commitment to the community and his strong business ethics make him an outstanding choice for selling your home.
Office Location
60 Leo M Birmingham PKWY Suite 102
Brighton, MA 02135
Specifications
Languages:
Specialties:
Service Area:
Norman's Testimonials
Norman helped us buy our home in Brighton over five years ago. Knowledgeable and personable, he went above and beyond to walk us through the process, negotiate on our behalf, and impart peace of mind. He continues to keep in touch, has valuable connections within the community, and has even met with us to discuss future options for our home. His expertise and service have proven invaluable.
Rae, Brighton, MA
Norman helped me buy a condo in Brighton when I was stilling teaching in Indiana: he was incredible. I had met him and looked at places during a brief visit to Boston, but my offer on a condo wasn't accepted. I returned to Indiana, and looked at places on-line until I found one that looked good. Norman went to the place and took about 50 photos which he e-mailed to me, and he gave me very good insider information about the neighborhood, (I didn't know anything about Boston), and the value of [...]
Lee, Brighton, MA
Norman listed and sold my condo. His team helped me find an apartment. I met with Norman end of May. It took me about a month to declutter. Once I took care of my end, things moved very quickly. The closing was in early September. My goal was to be settled into my new apartment by October. Very pleased with Norman's professionalism and beneficial advice.
09/27/2021 - user53152680 Sold a Condo home in 2021 in Dorchester, MA
Norman is just what my wife and I were looking for in a real estate broker. Over the years we were on his mailing list and appreciated his monthly mailings with helpful hints for homeowners and renters. He was there to give us appraisals at a couple of points when we considered moving – no pressure, just the information we asked for. He was also an excellent source for referrals if we needed work done on the house. He has a wide range of contacts in various trades and professions. He is clearly [...]
Jim, Brighton, MA
Norman sold the home we've been in for over twenty years and made the experience as easy and painless as possible. He was extremely caring, super knowledgeable, and always had our interests first. I highly recommend you use Norman!
Anna Pesce- Boston MA
Norman and the team are the most reliable realtors we have ever met! We were lucky to meet Norman as the listing agent for the home we ended up buying. He convinced with his excellent communication, readiness to listen and understand, overall professionalism, respect, and knowledge. We quickly engaged him as a selling agent for our previous residence, as well. And the selling process went so smoothly like no other transaction we have ever made. We fully trusted Norman's expertise and advice in [...]
NickQuiroz4- Norwood MA
Norman was very attentive and helpful. I had never purchased a home before so I had a lot of questions and he was very patient. He guided me through the process with ease. He also put me in touch with others who had services I needed. He is very connected. I would highly recommend Norman!
02/11/2022 - girauch Bought a Condo home in 2022 in Chelsea, MA.
Norman was our agent when we sold our home. We would recommend him to anyone in the Allston / Brighton area looking to buy or sell a home. He is very experienced in marketing and was creative with getting our home maximum exposure. Norman was always available for us when we had questions. We would absolutely use him again.
Joe, Brighton, MA
"Norman was recommended to me by a family friend to whom I am so grateful. Norman's professionalism, responsiveness, knowledge of the area, integrity, and support are beyond compared. I believe his honesty and transparency regarding the property details in the MLS indeed expedited the process; there were no surprises for potential buyers. Norman was extremely supportive in offering to arrange and supervise necessary tasks on my behalf, realizing that I would not be able to [...]
derosanan 94-96 Cresthill Rd Brighton, MA 02135
01 June 2023, 18:19 PM
Norman brought his vast knowledge and experience to the table selling my property. He had such great advice, assistance and even talked us off the ledge a few times. It was a complicated experience made easier because of you. Thank you!  
Leia, Weymouth MA
Contact
Hi there! How can we help you?
Contact us using the form below or give us a call.
Hi there! How can we help you?
Contact us using the form below or give us a call.